FREE Boys Training Clinic – May 6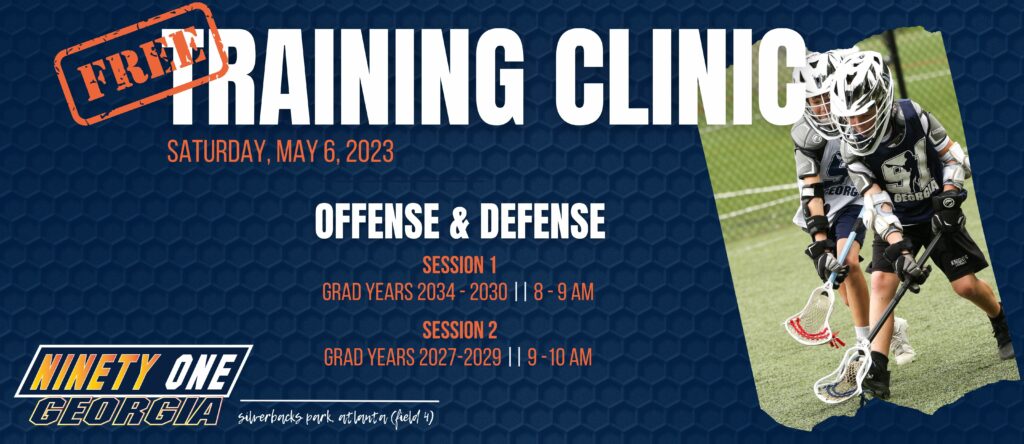 Saturday, May 6, 2023
Session 1 – Grad Years 2034-2030|| 8 am to 9 am
Session 2 – Grad Years 2027-2029 || 9 am to 10 am

Open to all lacrosse players regardless of rec or club affiliation.
Join Team 91 Georgia Directors for a full hour of offensive and defensive skills training. The morning will be fast-paced and provide high-level instruction.
Fee: FREE! $20 suggested donation @SevenFlames-LacrosseGeorgia to help grow the game in underserved populations.
Location: Silverbacks Park, Atlanta – 3200 Atlanta Silverbacks Way, 30350
Field 4 (back of park)
Please bring all your gear and your own water.