Team 91 Georgia Directors
COACH AARON DANIELS, Director of Training and Outreach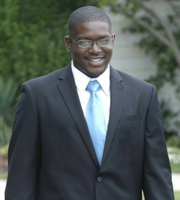 Coach Aaron attended Half Hollow Hills West High School in New York where he was a 4-year varsity lacrosse and football player. During that time he earned Suffolk County Rookie of the Year in Lacrosse and All-County Lacrosse & Football Honors. Coach Aaron attended Nassau Community College in Uniondale, NY where he was a captain and played on the 2-time NJCAA Lacrosse National Champion team. He also earned NJCAA All American honors in lacrosse. Finishing his career as a 2-time finalist and a scholarship athlete playing for the NCAA Division 2 Lacrosse at Long Island University CW Post.
COACH AUSTIN EISEMAN, Director of Recruiting and Player Development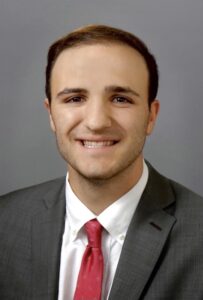 Coach Eiseman played collegiately in DI at Mt. St. Mary's in Maryland and finished his college career as captain of the University of Georgia Lacrosse team. Coach Eiseman grew up in Baltimore, Maryland, playing for the Baltimore Crabs, and moved to Atlanta to finish his high school career at The Lovett School. Coach Eiseman is in law school at Mercer University. Coach Eiseman is also coaching the 2025 team.
Coach BILLY O'HAIRE, Director of High School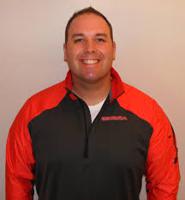 Coach O'Haire has more than twenty-five years of lacrosse experience, serving most recently as the Head Coach of the University of Georgia Men's Lacrosse team (2014-2019). Coach O'Haire attended college at the New York Institute of Technology, playing attack and offensive midfielder. While there, his team won two NCAA National Championships (2003 and 2005). Coach O'Haire played internationally for the New York/Long Island international travel team (Germany 2003). He has previously coached select travel teams in Long Island and coached at high schools in and around the Atlanta area.  Coach O'Haire is involved with many non-profit organizations, including Will to Live, Ranger Lead the Way Fund, and the Headstrong Foundation.
COACH DREW PETKOFF, Director of Box Lacrosse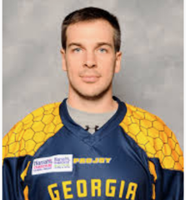 While with the Georgia Swarm, Coach Petkoff won 2 NLL Championships. He also won 3 Canadian National Championships prior to his coaching career.  Coach Petkoff is the Director of Box Lacrosse for 7 Flames Revolution Boxla and also previously coached at the Georgia Junior Swarm and Mill Creek High School.  In 2017, Coach Drew started a non-profit called "All Access Lacrosse" to provide access and opportunities for underprivileged youth to learn the game of lacrosse.
COACH HOLIN AXLEY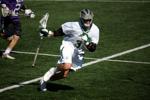 After graduating from Collins Hill High School in Lawrenceville, Georgia, Coach Holin played DIII lacrosse at Piedmont College where he played in every game as an Attackman for both his Freshman and Sophomore years, scoring more than 30 points each season. Coach Holin was a USA South Academic All-Conference Honor winner both years at Piedmont. After his sophomore year, Coach Holin transferred to the University of Georgia where he played midfield on UGA's Club Lacrosse team until graduation. Coach Holin is currently the Head Coach of the University of Georgia Lacrosse Team.
Coach Matt Bulthuis
Coach Matt Bulthuis is Team 91 Georgia's dedicated goalie coach. Coach B began playing lacrosse at age twelve in the East Cobb lacrosse program. He attended high school at Blessed Trinity in Roswell where he was a four year varsity player, earned team captain, and was selected to the Georgia All Star Classic. After high school he went on to play club lacrosse at the University of Mississippi. Outside of Team 91 Georgia, Coach B is an assistant coach at West Forsyth High School. He currently works in geospatial intelligence and resides in Cumming GA with his dog Grover.

Coach Tim Dunton

Tim Dunton will enter his seventh season at Piedmont College in 2021 after leading the Lions to its first-ever USA South Athletic Conference Tournament Championship in 2019 and an undefeated conference regular season in 2021. Prior to Piedmont, Dunton enjoyed a successful career at Lasell College in Newton, Mass. where he posted a 107-98 record over 13 seasons. Off the field, Dunton served in several administrative capacities at Lasell. He represented the Pilgrim League on the USILA Top-20 panel and served as a representative on the NCAA Regional Advisory Committee. Dunton spent his collegiate days at Endicott College where he was a four-year letter winner with the Gulls and posted a 42-19 record during his time there. He was named captain prior to his senior season and participated in the NEILA East-West All-Star Game.

Coach Michael Holder

Coach Holder has been around the game of lacrosse for more than 15 years. Coach Holder has recently been named the offensive coordinator at Walton High School after having served as the offensive coordinator for South Forsyth for the past few years where the team recently went to the elite 8. Coach Holder played Division 2 collegiate lacrosse at Young Harris College before finishing his college career at UGA where he played both Attack and Midfield. Coach Holder grew up in the Atlanta Area where he played high school lacrosse at Blessed Trinity. He also played club lacrosse throughout high school.

COACH SCOTT LEONARDO

Coach Leonardo grew up with lacrosse in Baltimore, Maryland, playing at both DeMatha High School and St. Vincent Pallotti High School. He was a three-sport athlete playing football, basketball, and lacrosse in high school. After graduating from Salisbury University, he started playing club lacrosse again in the Baltimore/DC area. Scott is a U.S. Lacrosse Certified Coach and has been coaching youth lacrosse in Atlanta for 9 years in both the recreational and club lacrosse communities. Coach Leonardo is the Head Coach of the Buford High School Junior Varsity Team.

Coach Darrien Mask

Coach Darrien Mask graduated from Collins Hill High School in Lawrenceville, Georgia. After graduating Coach Mask played (2014-2018) as a close defensemen and Defensive coordinator (2019-2020) DII lacrosse at Young Harris College. Mask also attended and coached at the University of Leeds in Leeds, United Kingdom (2018-2019).

Coach Al Patton

A native of Rockville Centre, Long Island, Coach Patton attended Chaminade High School, where he captained the four-time CHSAA champion Flyers at attack and midfield. He then went on to play midfield at the University of Pennsylvania, competing in a conference where the D1 national title resided for three of his four collegiate years. During his senior year at Penn, he earned the Coach's Award, an honor presented annually to the player who best exemplifies the program's values. After college, he moved to New York City, where he lived for over 19 years, coaching youth lacrosse at various levels both in the inner city and on Long Island. Coach Patton moved to Atlanta with his family in 2016 and has been coaching in the area ever since.

Coach Tyler Randolph

Coach Randolph is originally from New Jersey, where he attended Kean University. While playing for the Cougars, he was a 4X All-Conference Defender. Following Coach Randolph's senior season, he was also named an All-American, as well as the Conference student-athlete of the year. After graduation, Coach Randolph attended Emory University, where he completed his Doctor of Physical Therapy degree in Spring of 2020 and is now a practicing physical therapist in Atlanta. Coach Randolph has coached boys' lacrosse with Marist School and 7 Flames Lacrosse prior to joining Team 91 Georgia. Coach Randolph will also be coaching with Team 91 South during the 2021/2022 Club Year.