Team 91 Georgia Recruiting
For players interested in playing lacrosse in college, Team 91 Georgia partners with its players and their families to help navigate the college recruiting process. College lacrosse has a unique recruiting process for athletes that can feel confusing and sometimes overwhelming for most families. However, Team 91 Georgia has an individualized approach with a dedicated, local Director of Recruiting who leverages the vast contacts and resources of the Team 91 family to ensure each player in the program is able to find the right fit athletically and academically! Team 91 Georgia's individualized approach helps each player know exactly where to spend time and financial resources for the best opportunities.
The Team 91 Georgia Individualized Recruiting Plan begins the summer before 9th grade, and families are assisted throughout the entire recruiting process by our staff.
The Team 91 Georgia Individualized Recruiting Plan includes:
Player development and training recommendations each year for each athlete.
Parents & Players are educated on the NCAA Rules and Guidelines for recruiting.
Assistance in identifying which showcases & prospect camps each athlete should attend.
Team 91 Georgia High School Teams play in competitive tournaments attended by College Coaches.
Player education and guidance to help navigate communications with College Coaches.
Team 91 Georgia coaches and staff, along with the National Team 91 leadership, will make sure your athlete has the best opportunity to play at the next level.
RECRUITING & PLAYER DEVELOPMENT COORDINATOR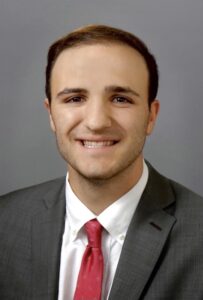 Coach Austin Eiseman (2022) works closely with our coaches and players assisting our 2022, 2023 & 2024 teams with recruiting and strategy. Having gone through the recruitment process while attending the Lovett School and playing for the Baltimore Crabs lacrosse club, Austin secured a position on a DI lacrosse team at Mt. St. Mary's. He finished his college career as the captain of the UGA lacrosse team. Austin is uniquely positioned to help Team 91 Georgia players with the recruitment process.