Team 91 Georgia
2022/23 Winter Training Academy – Goalie Training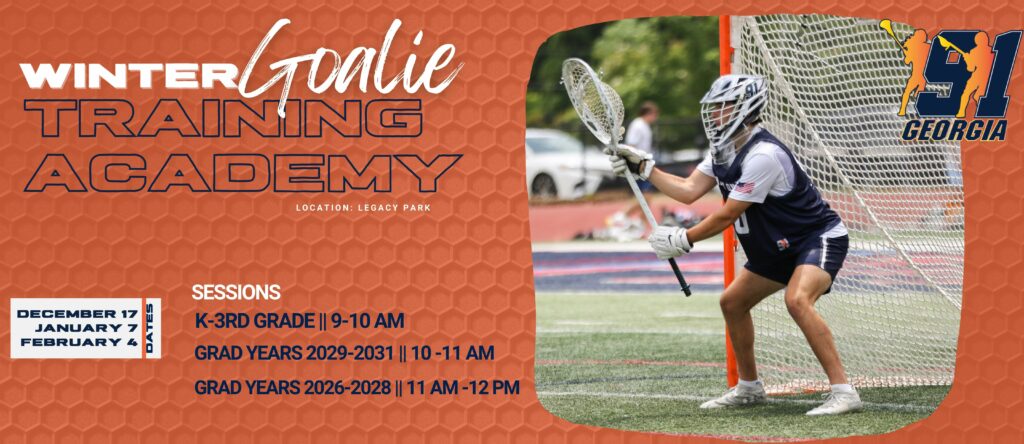 TRAINING DATES:
December 17 @Legacy Park
January 7 @Legacy Park
February 4 @Mill Springs Academy
SESSIONS:
 K-3rd Grade // 9 to 10 am
2029-2031 – 4th-6th grades // 10 to 11 am
2026-2028 – 7th-9th grades // 11 am to 12 noon
We are launching our Winter Academy Goalie Training Series to specifically work with athletes to continue developing their skills in cage throughout the offseason. Team 91 Goalie Coach Matt Bulthuis will be working with goalies on December 17, January 7 & February 4.
What We'll Do This Winter
Each session Saturday morning for Goalies will include 30 minutes of position-specific instruction followed by 30 minutes of live reps.
Goaltender instruction will incorporate proper footwork, positioning, outlet work, communication, and more. Plus, live shots from shooters each Saturday morning.
Location: Legacy Park, 170 Cox Rd, Roswell, GA 30075 (February 4 session@Mill Springs Academy)